The Future Looks Bright for Wastewater Treatment
Welcome to Water Wisely, the decentralized wastewater treatment blog from BIOROTOR. From interesting articles discussing current challenges, to handy guides outlining the best practices when it comes to Decentralized wastewater treatment systems – this is your go-to source for staying informed and one step ahead of the game.
————————–
Welcome to another edition of Water Wisely, the decentralized wastewater treatment blog from BIOROTOR. We've got some exciting updates and insights to share with you this month, so let's dive right in!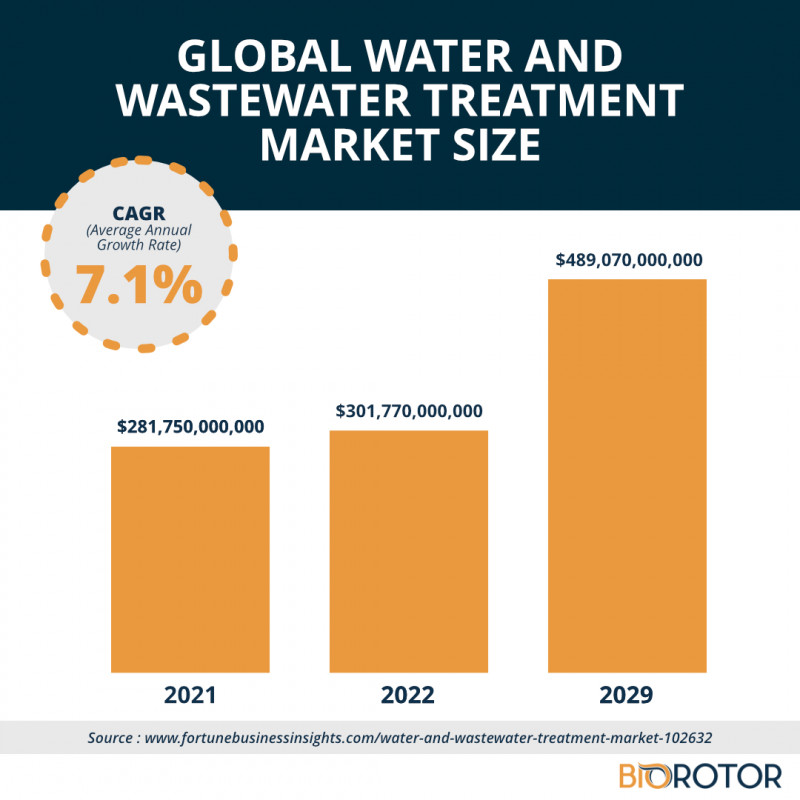 The global wastewater treatment industry is expected to experience significant growth in the coming years. According to a report by Future Market Insights, the water and wastewater market is projected to grow from $281.7 billion in 2021 to $489.07 billion by 2029, at a CAGR of 7.1%. The COVID-19 pandemic has spurred the demand for safer and cleaner water, as well as more reliable and efficient wastewater treatment across the world.
Source : https://www.fortunebusinessinsights.com/water-and-wastewater-treatment-market-102632 

Last week we shared a case study about our optimized RBC wastewater treatment plant installation in Luvigny, France. If you missed it, don't worry! We've put together a short video showcasing our installation in Luvigny.
Get an up-close look at our innovative technology in action.

A big thanks to BARDOT GABRIEL and Nicolas Berthod for making this project possible!

It's safe to say that wastewater engineering will be a critical field in 2023 and beyond. As our population continues to grow and the world becomes more industrialized, we will face many challenges with regard to wastewater treatment.
Here are some of the biggest challenges that we will need to address in the coming years:
💰 Increasing Energy Costs
👎 Aging Infrastructure
🌍🌡️ Climate change
Engineers, we want to hear from you:
What do you think is the biggest challenge facing wastewater engineering in 2023?
💬 Share your thoughts with us by voting on Linkedin!

The BIOROTOR technology is based on decades of RBC experience. It incorporates numerous optimizations including a very unique ring gear drive system, where it's not the motor that drives the shaft, but the outer disk.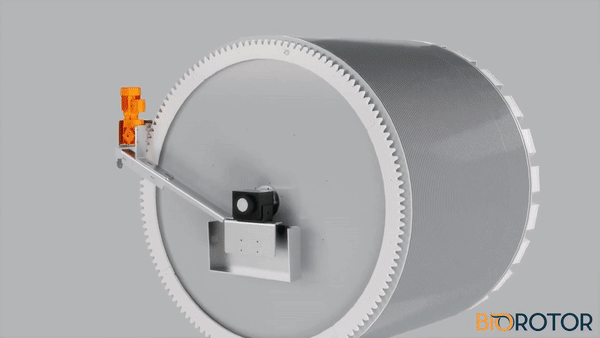 Thanks to this very unique feature, BIOROTOR has the lowest energy requirement per population equivalent compared to other treatment technologies.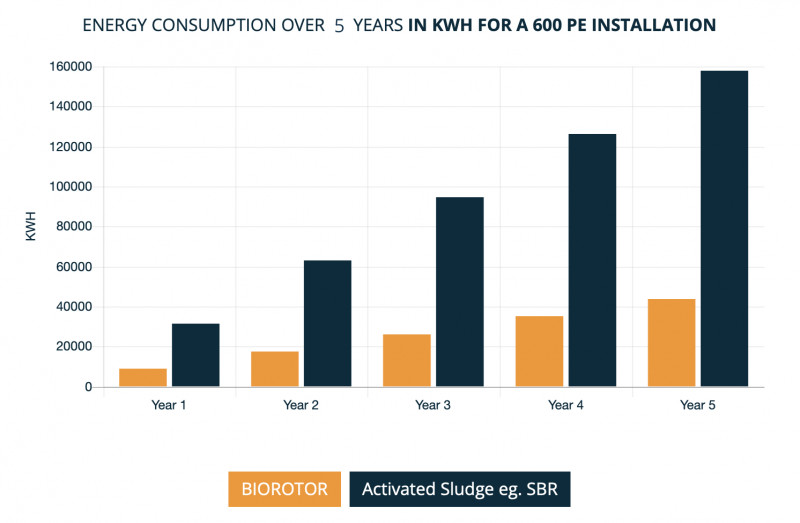 That's all for this week's edition of Water Wisely!
Thanks for reading and don't forget to subscribe if you haven't already done so.
Want to learn more about BIOROTOR?